HOME PAGE: "A key to our human puzzle and a gateway to the final frontier."
Pages

Personal Referrals

Websites of friends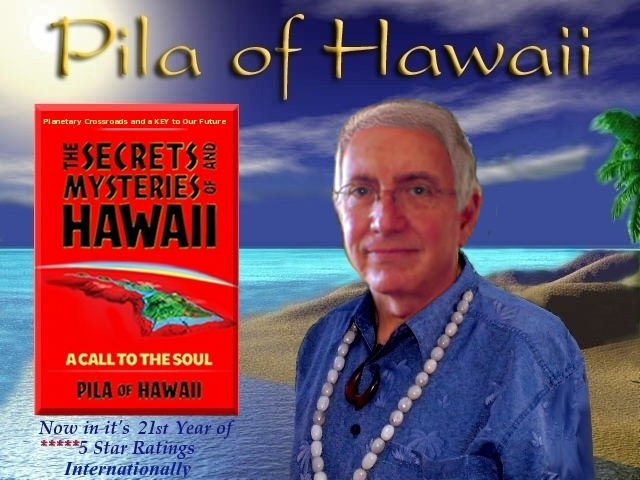 "All Roads (less traveled) Lead to Hawaii"

"There is more to Hawai'i than meets the Mai Tai" 
* Now available in 9 countries and German translation
*International Theosophical Society Research Archive selection

(nominated

 with the New Interpretation of the Dead Sea Scrolls)
*University of Hawaii Archive, Hawaii Public Library System


*2nd DECADE of Barnes & Noble, Amazon *****5 star ratings Internationally



———————————
"It's not about Hawaii. It's about reconnecting with your Soul and discovering your heart's true desire
…therefore, in a very real sense, it is ALL about Ha-wai-i!"
-Pila of Hawaii
The Crossroads: Hawaii– the place that all the world knows as paradise, the most remote land destination on earth, may hold a clue for humanity during this, our critical, defining moment in all history. This book reveals why Hawaii is the crossroads of our "grand mystery". The Hawaiian people, their legends and culture, the power of their ancient "Kahunas", even the location of the islands themselves may hold a key to our "human puzzle". Isolated in the greatest of our oceans at 19.5 degrees latitude, the ancient "Sacred" (Tetrahedral) Geometry reveals a "Modality of the Human Estate", in the form of a "macrocosm", the "Seven Chakra Islands" that the human reality knows also as its "metaphorical dream of paradise", and "the connection home" to origin. "The Secrets & Mysteries of Hawaii" will take you on a journey through time and touch your soul with the life-transforming power of sacred sites, wisdom and myths of the islands, their heritage and much more. Whether you are planning a trip to the place the world calls paradise, or are searching for insights into your own spirit and purpose, Pila of Hawaii will open you to the greater dimension of Hawaii's exquisite beauty and power.
http://www.mysticalhawaii.com/wp-admin/media-upload.php?post_id=147&type=image&TB_iframe=1
Pila's New book, "GOD-LINK", is an AMAZING chronicle!  From his days as a combat leader in Vietnam to his world-renowned Spiritual seminars, he expertly takes the reader along on a mind-boggling, exciting path that only a true Spiritualist could ever imagine, let alone experience."
"A most rewarding read that will inspire deep thought on the part of every reader!"
-Arthur M. Osbourne, Captain, USN (Ret.)
"Read GOD-LINK. I dare you, I double damn dare you. I've read 100's of scripts in my career in Hollywood.
This is a story that needs to be told on the big Screen. Thank You Pila."
-Tu Amigo Pepe Serna
(Legendary Screen Actor with more than 100 movies to his credit, including  Pacino's "SCARFACE",
Cosner's "Silverado" and Eastwood's "The Rookies".  Serna also has over 300 televsion appearances.)
"This autobiography is an Odyssey on the grandest scale…
one of the truly remarkable stories of overcoming and triump in Western literature."
-H. Franklin Glover, Diplomate: American Board of Psychiatry,
American Academy of Experts in Traumatic Stress
Recipient: Military Order of the Purple Heart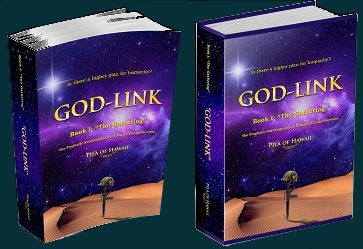 552 pages
(Soon available: Kindle and Nook w/color illustrations)
READ MORE ABOUT THIS NEW BOOK HERE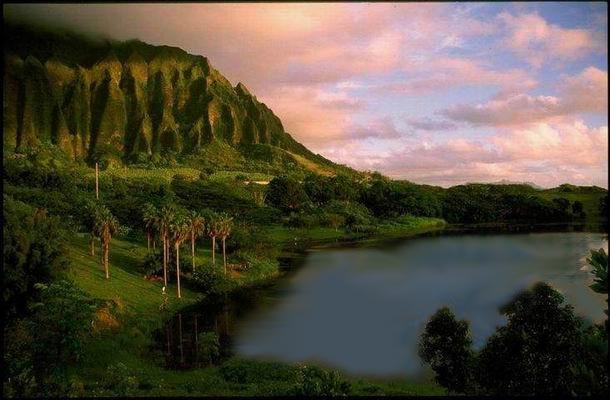 Phoenix Resended…
"The evolution, salvation and transformation of Humanity has always, simply been
THE NEW DREAM. This time it need not, MUST not, come 'out of our ashes'."
-Pila of Hawaii
PROJECT HAWAII: "Firefly Village®" is a proposed "green" community/ resort for Hawaii, centered around "futuristic studies and eco-tourism".  Phase I is a joint venture with tradition, involving a hotelier on Mau'i, Wailea area.  The Old Paradigm is finally seeing "the good business" of the vision.  Phase II employs the full vision, encompassing single family residences who wish to "retire on vacation".  The community shall support a town square for Hawaii tourism, as well as a university for health, rejuvenation research.  At the epicenter of this focus is a "mystery school".  The "no carbon footprint" infastructure will actually produce more energy than it uses; thereby making the concept a viable "modality for a New Paradigm", while encouraging  eco-tourism in the corporate conferencing arena.