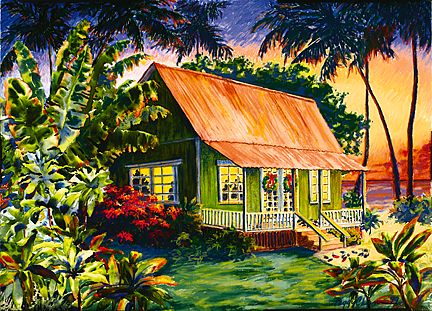 Your dream of paradise fulfilled…..
"Gated community within community*" …and more, …in the world's single-most desired location, -Hawaii
Project Firefly International: "Firefly Village"Hawaii
EXECUTIVE SUMMARY VISION
Firefly Village® HAWAII is a proposed 500+ acre health resort/artists community, university study/research center, hotel-conferencing center and mini-international shopping village, to be situated on 1. Wailea, Mau'i "hotel row" or 2.  the Kohala "gold coast" of the Big Island of Hawaii. The Project shall encompass the following unique features:
While other obsolete, 'dying paradigm' concepts impart a retirement from life, Firefly Village® embodies the emerging new lifestyle trends that identify 'the playground of the future', in a youthful, health resort, study-center environment …certain to be rejuvenating to body, mind and spirit.  A careful blend of art galleries, international shopping and European cuisine, in a "university study center environment" impart a "crossroads of the world" feeling, that is to live at the new epicenter of fun and excitement.
Firefly Village® Project Hawaii not only observes emerging trends in resort/retirement living, it emphasizes state of the art ecological and environmental, energy saving features, as well as cutting edge technology. This combination of unique aspects also allows a new dimension in personal sovereignty, self-sufficiency, well-being, and peace of mind …in our time of greatest change in all history (and therefore understandably the time of greatest uncertainty).
OBJECTIVES
Project Firefly's number 1 goal in all locations is to not only be ecological "to a point of new social morality and self-sufficiency", a technological goal in areas that allow, is to actually produce more energy than used… to a point of actually selling it back to "the surrounding, existing grid" (the greater community within which we participate).
Firefly Village® Hawaii is much more than a sensational new and uniquely innovative real estate venture. It is a step, if not a quantum leap, above the competition, in identifying emerging trends of the future in: Ecological retirement living, health and rejuvenation, higher education, and more.
Another objective of Phase I, Hawaii, is to "turn the heads" of the vacation and retirement industries, in providing not only the finest in retirement living*, but the observance of emerging new trends in youthful activity as well as rejuvenation, all in conjunction with Hawaii tourism. As rezoning allows, Phase II is to identify and tap into 'new trends in corporate tourism' (the state's 'staple backbone' income).
Phase II takes vacation/retirement living into a "careful new blend" of adult higher education, health spa amenity, in conjunction with corporate conferencing that affects, for Hawaii, the new dimension of global tourism, that is to say,  "Tourism for the Human Spirit" ..in the time of greatest global need. This exciting new "playground" environment, rejuvenating to body, mind and spirit, is expected to bring new awareness, and scientific health breakthrough to traditional 'retirement' living.
Phase II's "University of Tomorrow" study center shall work directly with those DMC's (Hawaii's 18 Direct Marketing Consultants) who book 80% of corporate tourism for the state. The Director of the project, author/Fortune 1000 lecturer, Wm. "Pila" Chiles has been working toward that end, up to and including a United Nations level, for over two decades.
SYNERGY:  The excitement generated by this unique blend of emerging trends in a village of tomorrow setting, is expected to attract and focus young minds as well, while compelling a world of "over the hill" seniors to think twice about wheelchair retirement! (Attitude is everything, and a youthful, mind-challenging, synergistic, trend setting environment is sure to foster the most positive!~)
THE DREAM
Out of this new "synergy" may spring the rediscovery of Joy and
new inspiration for a troubled world in its time of greatest need.
–Pila of Hawaii
"GOD-LINK: The Last Rainbow"
Imagine, staying on vacation for the rest of your life.
Phase I Development:
*110, one acre private single residence estates.
*7 condo complexes (4 and 6 plex)
*4 Townhouse tri-plexes
*Community clubhouse+/gym/pool
*2 University "Dorm" complexes (also to be used also for Euro "hostel" tourism.)
*3rd "green" eco-self sufficiency modal (also used for Euro and student tourism.)
TOURISM Retail Shops "World Crossroads" Complex, Phase I:
*"Blue Cafe" coffee and pastry shop
*McDonalds or equivalent fast food and breakfast outlet
*Art Galleries
*Additional retail gift and souvenir shops
*Extensive car and bus parking
*+Clubhouse tour and seminar activities for tourism, and corporate presentations
Phase II:
*Hotel  (Marriot and Raddison are the current considerations).
*Health Spa , "Rejuvenation" Clinic. A modest, medically staffed facility, employing the latest cosmetic techniques such as the new Ft. Worth collagen cell procedure (currently in Europe) and other cosmetic procedures for "high end* tourism". To be staffed by our licensed physician overseeing all "health spa" services and research.
*"Austin OUTER Limits" ™ Outdoor entertainment amphitheater, Greek style for the performing arts with a goal of private PBS fund raising performances.
*University of Tomorrow research center
Unique Aspects:
*Living as we should be in the stewarship of honoring our Earth Mother (satisfying even "high income" interests).
*A model of excitement and new inspiration to our world in need (fostering research).
*Exquisite panorama (or should we say paranormal) views
*Gate guarded security plus (extreme low profile state of the art security yet open to sharing with the public and tourism.  More detail on this later, from the former chief of Military Police, Camp Pendleton, who stationed Marine guards to most of the top secret facilities in the free world.)
*Multiple beach access to residents and guests
*Lowest overhead, energy efficient independance.
*BIG tax breaks
*GAS, the only way to cook …and Tiki torches to romance your every sunset evening, ecologically! (Most Hawaii projects are of the highest overhead, non-self sufficient and all electric.)
Additional convenience, sovereignty and safety features none of the other mega-resort developments can deliver.
NEARBY KONA (Big Island consideration):
*SHOPPING! Walmart, Cosco, K-Mart, Macys, 3 shopping centers, major grocery chains
*2 Theater complexes
*Hospital
*Schools
*International airport
*And for the linear businessman, Golf, golf, GOLF!!
COMPETITION: On all fronts, Firefly Village© emerges as the cut above, and shall excell even in the most difficult of market environments!
"World-wide Gallop polls reveal that 68% of the world's
population choose Hawaii as their destination of the heart.
(Closest runner up in all the world was the Bahamas, at only 14%)."
-The Secrets & Mysteries of Hawaii
(World wide best seller for almost TWO DECADES, now in 9 countries, now in German)
A Lighthouse on the Far Horizon…
From: GOD-LINK, Book I & II  by -Pila of Hawaii, Project Director. (March 2011 UK/US release 552 pages, Hardbound, Kindle, Nook)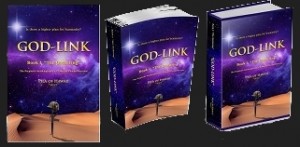 "The Human Soul yearns for its Hawaii. She is the call to that soul, for all Mankind to return home, away from the white-noise static of a world half gone mad, back to the sanctuary of the garden, the healing of the heart …and in the fiery sunset of paradise, the rekindling of the lost dream…."
….The dream of our youth when anything was possible. The dream rediscovered in childlike innocence and wonderment that, through love may champion a world in its time of greatest need."