To HELP with the COVID NIGHTMARE: For YOUR "deep sleep and relaxation therapy" my "Mystical Journeys" are now available as FREE Downloads: A $30 value each! PLEASE share (and PLEASE DON'T do it for PROFIT!!). Psychologists and Hypnotherapists consider these "the MOST powerful form of REASSURING relaxation ever experienced". My FREE gift to you in a time of great need. Aloha blessings, Dear Ones…
A little about this journey: This is a DNA cellular power activation meditation. It speaks to humanities point of origin metaphor. It is a Soul call to the "High Mountain", "Distant Trumpet", "The Call Home". Experiences include: DNA activation, adrenal awakening, body energy activation.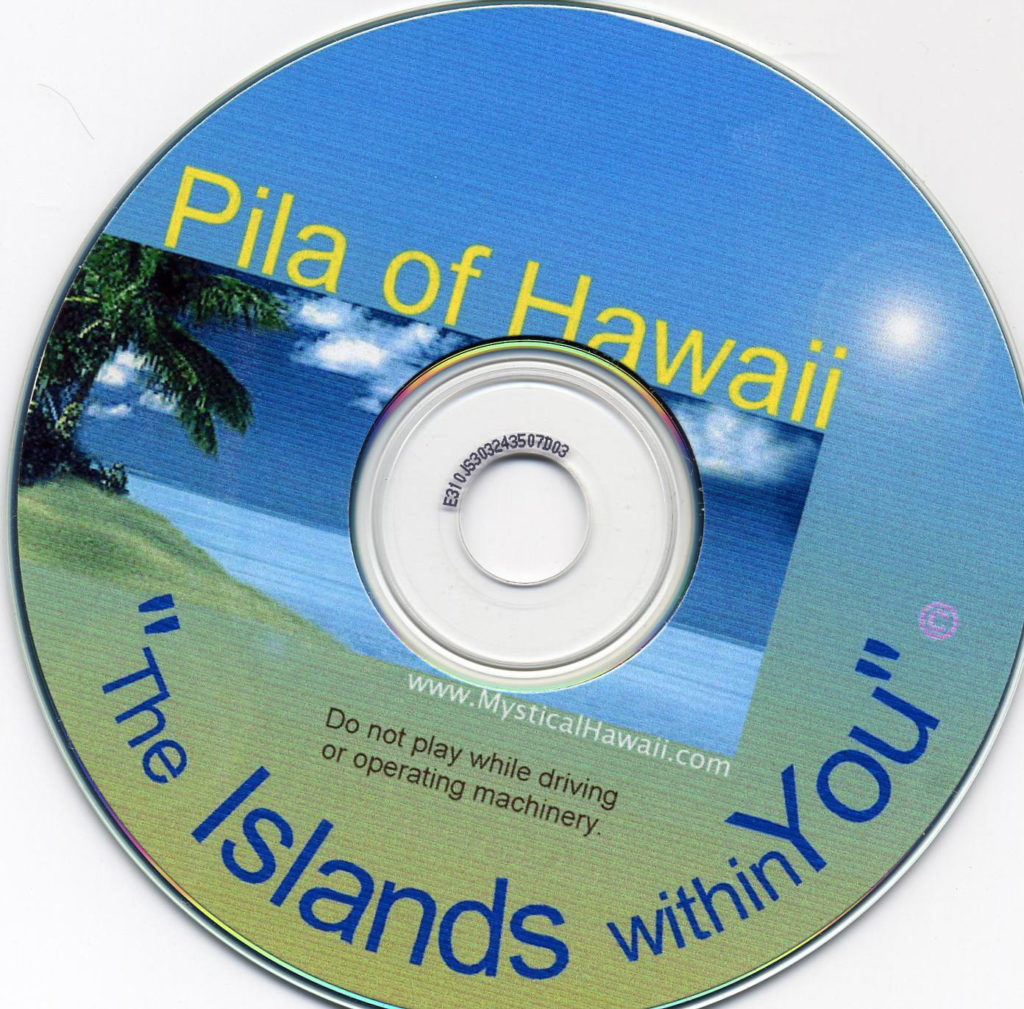 Track 1 contains helpful information about the journey.
Tracks 2, 3, & 4 are powerful Hawaiian Chants voice gifted by Pila himself.
The guided journey meditation begins on Track 5.
Track 6 is the music only version of the journey.
Track 1: Introduction and instruction
Track 2: Hawaiian chant: "E Laka E" – For attracting great Prosperity into your life (the archetype "essence" of feminine magnetism).
Track 3: Hawaiian chant: "Ho'opuka E Ka La"- Opening the doorway to your greater Enlightenment… "braiding on to your highest, most refined thoughts of light and love.
Track 4: Hawaiian chant: "Ai No Hoana" – "Lightning from Heaven" …one of the most powerful of all Hawaiian chants.
Track 5: Guided Meditation – The Journey – "The Islands Within You"
Track 6: Music only version of "The Islands Within You"
Do not listen to these tracks while driving or operating heavy machinery. 
Find a nice comfortable position, preferable semi-upright, unless meditation is used for sleep therapy and stress elimination. SMILE while taking several deep breaths in through the nose. Exhale with "Haaa"
Aloooohaaa! – Pila