To HELP with the COVID NIGHTMARE: For YOUR "deep sleep and relaxation therapy" my "Mystical Journeys" are now available as FREE Downloads: A $30 value each! PLEASE share (and PLEASE DON'T do it for PROFIT!!). Psychologists and Hypnotherapists consider these "the MOST powerful form of REASSURING relaxation ever experienced". My FREE gift to you in a time of great need. Aloha blessings, Dear Ones…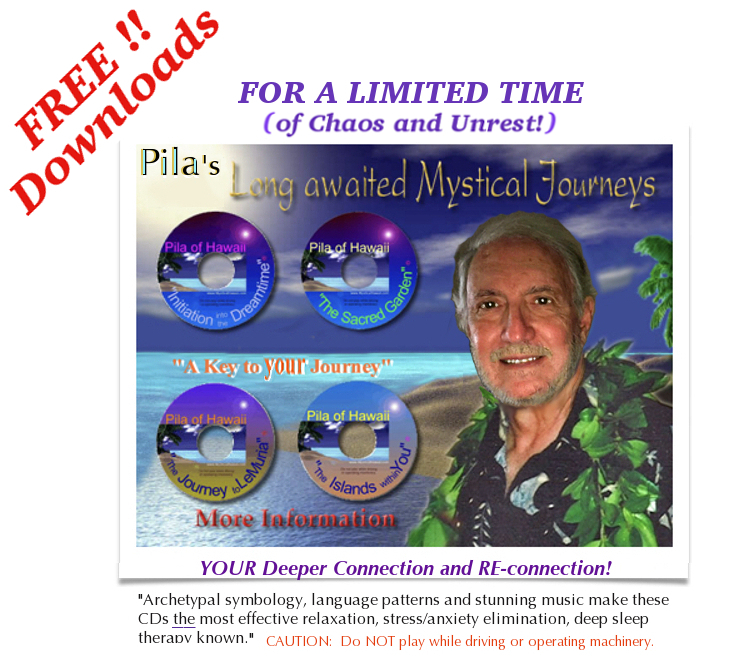 Click these links to experience each of Pila's four Journey Guided Meditations. Information about each meditation is included along with links to play each track. Tracks can be individually downloaded to your computer or device. You can also play the tracks directly from this website.
Complete downloads of each CD as a zip file are available by clicking the download links below.